In the modern building construction landscape, you cannot talk about quality building materials without mentioning modern plumbing systems and equipment.
While modern plumbing comes with more value to building owners, it is also more sophisticated than traditional systems. Therefore, to properly harness the world's most precious resource or water for that matter, proper plumbing installation in modern buildings is imperative.
That said, proper installation is a function of many elements chief among them being the right quality plumbing supplies. It is these supplies that are responsible for actualizing the miracle of accessing clean water conveniently throughout your building.
What's more, with modern plumbing equipment, you don't get just water but safe water to use for hygiene, health, and overall wellbeing of your living or working space.
Better still, modern plumbing supplies guarantee wholesome water efficiency in your home or commercial building. Thanks to the infused innovation in the equipment, they significantly reduce the amount of water consumption through faucets, showerheads, and toilets.
So, where can you find these modern plumbing supplies? Start at Pioneer Hardware. As your go-to general store for all your building materials, you can expect to find the right equipment to suit your unique plumbing needs and budget.
What Is Plumbing?
Simply put, plumbing refers to a network of pipes and fixtures laid out in a building to facilitate the seamless movement and distribution of water as well as the extraction of waterborne waste. That means a typical plumbing system comprises two parts, that is, a freshwater supply system and a drainage system.
To ensure the two systems do not overlap, an expertly installed plumbing network is thoughtfully bridged using fixtures such as faucets, sinks, washing machines, and so on. Therefore, you can think of a plumbing fixture as the point at which water is used. In other words, the fixture lets in clean water while letting out wastewater.
When installing a building's plumbing, professional plumbers focus on especially the kitchen and bathroom. Both plumbing areas rely on a set of separate cold and hot piping systems to optimize the building plumbing.
Unlike the historical lead material, modern plumbing pipes are crafted from non-toxic materials including plastic, steel, copper, and brass. That means with each purchase of modern plumbing equipment, you get to add an extra layer of eco-friendliness to your building!
What Constitutes Modern Plumbing Supplies?
If you are ready to install a new plumbing system in your residential or commercial building, you should also think about the right partner to supply you. Without the right plumbing supplies, your plumbing is as good as poorly installed.
Not sure where to start? Well, simply get in touch with Pioneer Hardware, Ruaka where all your ultimate plumbing solutions are housed.
At our store, you can shop from a wide array of plumbing supplies including:
1.      Bathroom Plumbing Supplies
Bathroom plumbing comprises a neat set of fixtures and drains linked to the main water supply line serving your building as well as a drain, waste, and vent system. From the main line, water supply pipes serving your bathroom split into lines, that is, cold water pipes and hot water pipes.
The cold water pipes link directly to the fixtures and faucets in the bathroom. On the other hand, the hot water pipes lead to the water heater before running back to the bathroom.
What about waste extraction? Your bathroom's drain, waste, and vent system is responsible for channeling wastewater away from the fixtures and out of the building. The vent system allows air into the drain system to push wastewater out of the bathroom's plumbing lines.
Each of the bathroom fixtures must therefore link to one of your building's main vents. Generally, the vent system uses PVC or ABS pipes.
Being highly complex, your bathroom's plumbing demands professional installation backed by top-quality plumbing supplies, especially on the piping.
At Pioneer Hardware, we have a well-stocked plumbing pile of different piping materials including:
Copper pipes
Polyvinyl Chloride (PVC) pipes
Polypropylene Random Copolymer (PPR) pipes
Chlorinated Polyvinyl Chloride (CPVC) pipes
Cross-Linked Polyethylene (PEX) pipes
Galvanized steel pipes
Stainless steel pipes
That said, the most common pipe type used in bathroom plumbing is the PVC pipe. The pipe does an excellent job as both a drainage pipe and piping for the main water supply. The material's sturdiness makes the pipe strong enough to withstand high-pressure conditions.
What's more, being low-carbon, PVC pipes will boost the eco-friendliness of your building without detracting from function.
At our store, PVC pipes come in two distinct sizes, that is, schedule 40 and schedule 80. Generally, the schedule 40 has thinner walls hence cheaper than the schedule 80.
Other bathroom plumbing supplies you can find at our store include:
Faucets
Showers
Valves (different designs)
Pipe fittings (different materials)
Assorted plumbing accessories
Strainers
Reducers
Vent cowls
Hoses
Hose accessories
Sinks
Toilet pots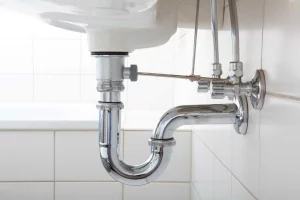 2.      Kitchen Plumbing Supplies
Kitchen plumbing varies significantly from bathroom plumbing. So do the plumbing supplies needed. At the core, kitchen plumbing consists of both water supply lines and a gas supply line.
Being the main plumbing component, the kitchen sink links to the building's main water supply line. From there, it supplies all the faucets with fresh water. The sink also features a drain system that channels all the used water to a septic tank or sewer.
Therefore, the main elements constituting a kitchen plumbing entail:
Cold water supply line
Hot water supply line
Drain
Drain trap
Shutoff valve
Both the cold and hot water supply lines sit below the sink and can be attached to other fixtures that use water like the dishwasher or extra sinks. The shutoff valve regulates the flow of water while controlling pressure. It is also used to completely turn off the water supply into the sink.
For the latest parts and accessories in kitchen plumbing, visit Pioneer Hardware in Ruaka, Kiambu. We have a wide selection of contemporary designs of different kitchen plumbing supplies including:
Faucets
Water supply hoses
Drain hoses
Kitchen sinks
Kitchen sink strainers
Drain traps or P-traps
Garbage disposer
Water shutoff valves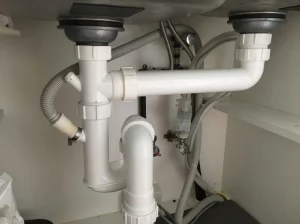 3.      Drainage System Plumbing Supplies
Responsible for driving out wastewater from your building, drainage plumbing systems accommodate wastewater from kitchen sinks, showers, basins, washing machines, and so on. They also accommodate sewage or soil water from urinals and toilets.
Typically, your sewer system lies beneath the building. It transports wastewater from your building by linking it to a sewage treatment plant through an underground route.
Generally, sewer system plumbing uses cast iron, plastic, or lead pipes. However, the most popular pipes used in modern buildings are PVC and ABS.
Both these pipes can be found at Pioneer Hardware in the best quality standard.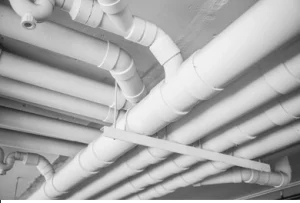 4.      Gutter Drainage System Supplies
A professionally installed gutter drainage system is responsible for diverting water and debris from your building's roof. That means the system directs water, leaves, and twigs away from the roof into a downspout and finally onto the ground.
Being a crucial roof protection component, therefore, your gutter drainage system needs the best materials for the best performance. At Pioneer Hardware, we provide the best gutter-friendly PVC pipes for a durable gutter drainage system.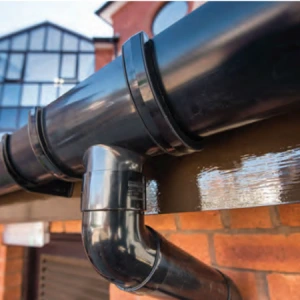 Do Your Plumbing Right!
Install your plumbing right backed by a reliable plumbing supplier. Working with Pioneer Hardware ensures you get the job done right the first time!
Whether for your residential building or commercial building, we have got all the latest plumbing solutions you are searching for.
Call us at 0723364999 or 0782005737 to get started with the best-in-class plumbing supplies.